How to meal planner for busy moms?
I am here to help you to ease your quest on how to do meal planning for busy moms. It can be daunting to start learning something new and you may face obstacles ahead but believe me making a busy mom meal planner will help to save your time, money, and stress.
Being a busy working mom myself, having three kids, and working shifts make me appreciate the craft that I gained through years of experiment and I am happy to share with you my busy mom meal plan.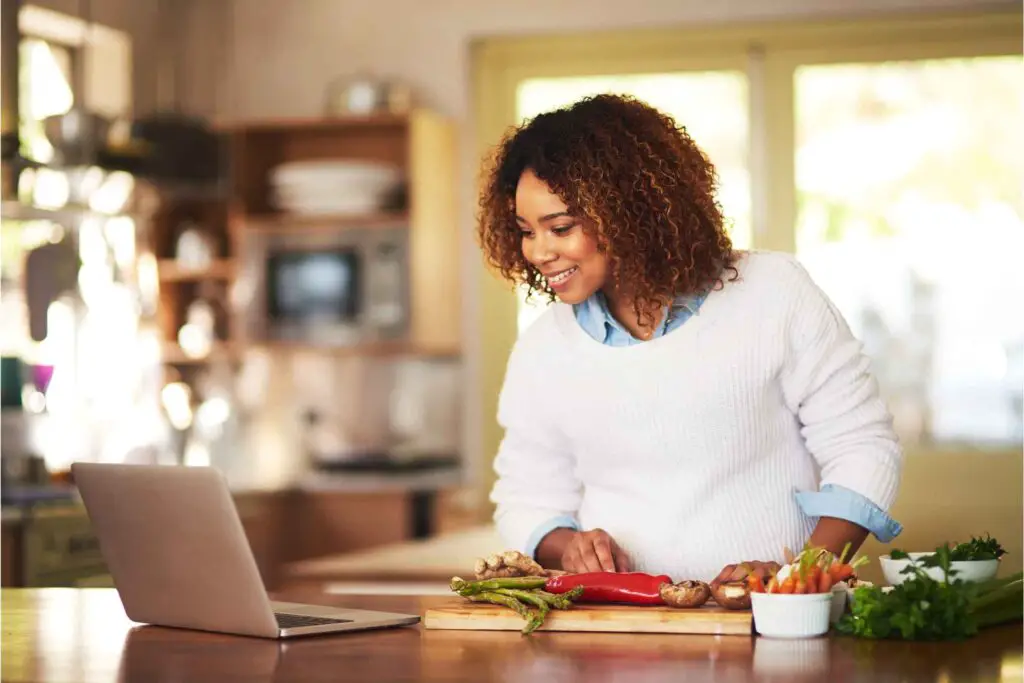 Disclosure:
Some of the links here are affiliate links, and I may earn if you click on them, AT NO EXTRA cost to you. I hope you find the information here useful! Thanks!
7 Steps Meal Planner For Busy Moms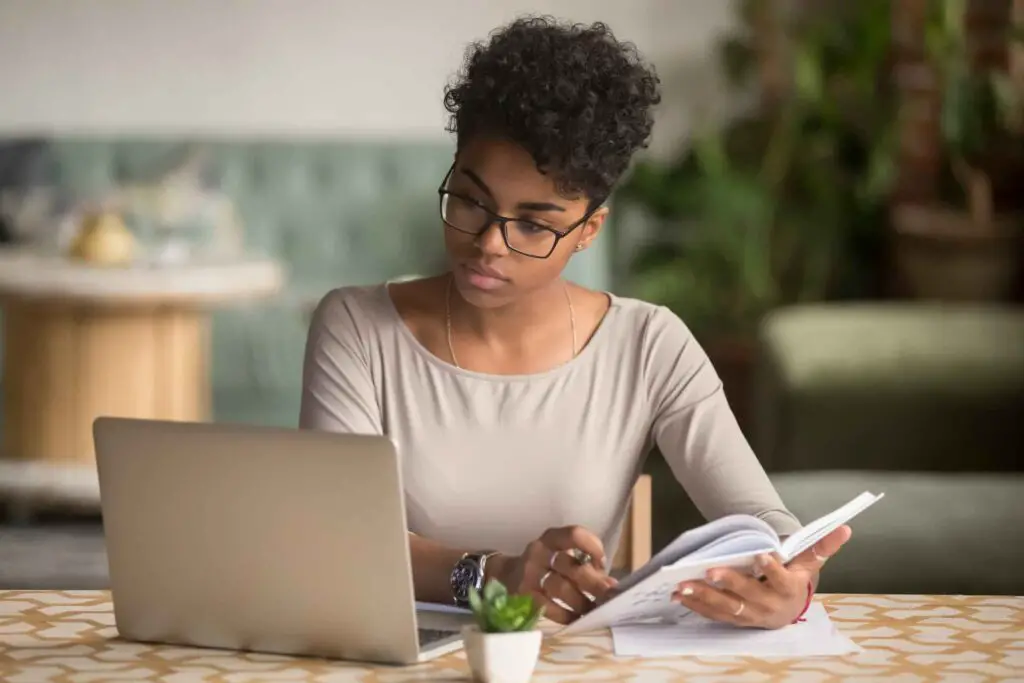 1. Know Your Why
Most busy working moms that I have met, told me that making meal plan for busy moms sounds great but doing it can be intimidating at first.
After we exchange ideas and thoughts, I realize the number one culprit that makes working mom meal planner scary is their mindset.
What you think you cannot do, if you believe it to be true, can become your reality.
You must dig into why you want to start meal planning for busy moms. Reasons can be because you want to have extra me time, relaxing after coming back from work instead of fussing about what to prepare for dinner.
Some want to do budgeting for their households, maybe to buy a new home or a new car, rent out to a bigger place or better neighborhood, or want to save money for a family vacation. Whatever the reasons, let me reassure you planning for a working mom meal plan helps to save A Lot!
Or you may be like me a working busy mom who wants to lose weight and eat healthily not only for me but for my whole family. Instead of ordering takeout or eating whatever, you can eat delicious, hot meals by preparing a healthy meal plan for busy moms.
2. Choose Your Day
Choose your day to do a meal plan for working mom around your schedule. Ideally, I will start to do my mom meal planning every Thursday and do my grocery shopping on Sunday morning and meal prep later in the evening.
However, since I am working in shifts now, my meal planning for working moms schedule around my working schedule. You too can do a busy mom meal plan around your free time or off day.
Why I like to do a weekly meal plan for working moms ahead of time before grocery shopping and meal prep because planning it earlier can help to save time, money and reduce food waste.
3. Involved Your Family
To facilitate your meal planning for busy moms, you should involve your family in meal planning. I know how difficult it is to do a meal plan alone and harder when one of your family members is a picky eater.
I find making healthy meal plan for busy moms more enjoyable when involving your family. Find some common themes or favorites and build your meal from there.
However, if you are planning for weight loss for busy moms then you must be aware of your daily requirement calories per day and minus between 250 – 500 kcals to achieve a calorie deficit in order for weight loss.
If you don't know what your calorie number is, you can fill in the calculator down below and get your calorie deficit number to lose weight.
Calculate your optimal calories
Enter your email for results:
Calorie Calculator results have been successfully sent to your email address!
4. Equipe Your Kitchen And Pantry With Proper Materials
If you are embarking on a new journey to live healthily, stress-free, and want to make your time in the kitchen more efficient and enjoyable. Here is some equipment I highly recommend as I am too have these inside my kitchen:
Food Scale – Having this food scale inside my kitchen really helps me to count my macros. I highly recommend that you have this scale as besides helping to weigh accordingly to recipes, it has its own VeSync app that can sync to your apple health and FitBit.
If you are having trouble losing weight having this scale can help and facilitate you to count your calories more efficiently.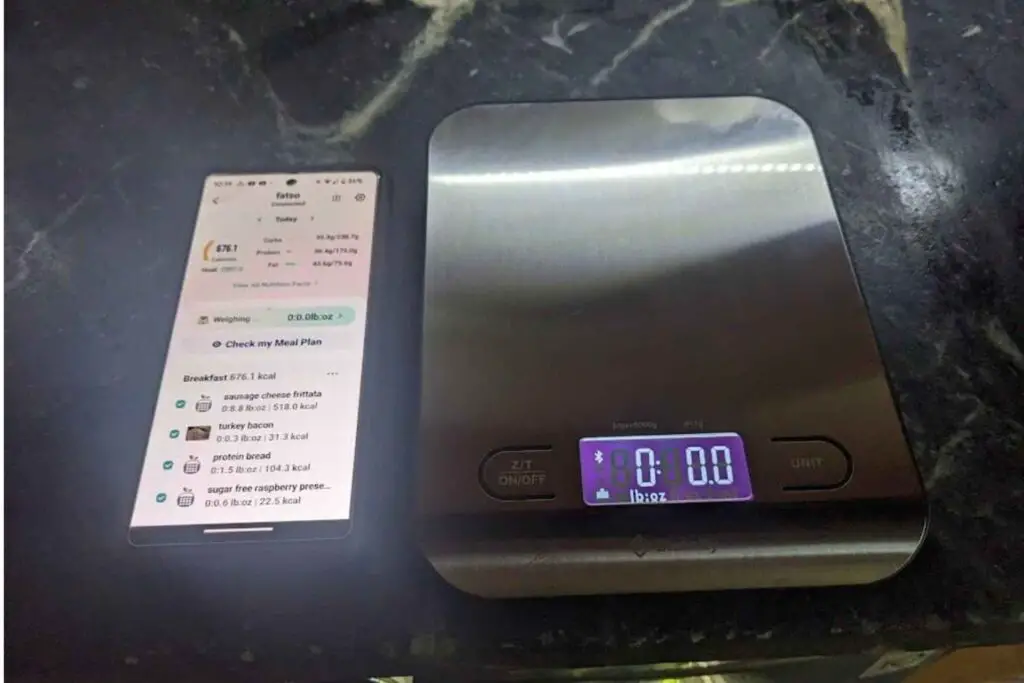 Instantpot – This is one of the pieces of equipment that I highly recommend to have inside your kitchen if your budget permits. This instantpot can help to save your time and help you cook with ease. It can function as a pressure cooker, slow cook, rice cooker, yogurt maker, steamer, saute pan, and food warmer.
I often make chicken soup or spaghetti bolognese using this instantpot. It helps that I can leave it and do other tasks, before I know it my family dinner is ready to be served.
Airfryer – Another tool that I also highly recommend is this airfryer. My son can operate this all by himself. His favorites are fried chicken, fries, and sausages and he just uses this air fryer to cook whenever I am busy or have other tasks that needed to be done. Did you know that you can cook fried eggs using an air fryer? Neat, isn't it?
Having an air fryer can help to reduce oil usage, it is so easy and quick to use even my 9-year-old son can use it, and it is easy to maintain and clean. Another weight loss tips for working moms that definitely worth trying.
Measuring spoons and cups set – A busy mom meal planner needs to have these tools. One of my meal planning tips for busy moms who want to start living healthily, and losing weight is to be aware of your macros and calorie intake.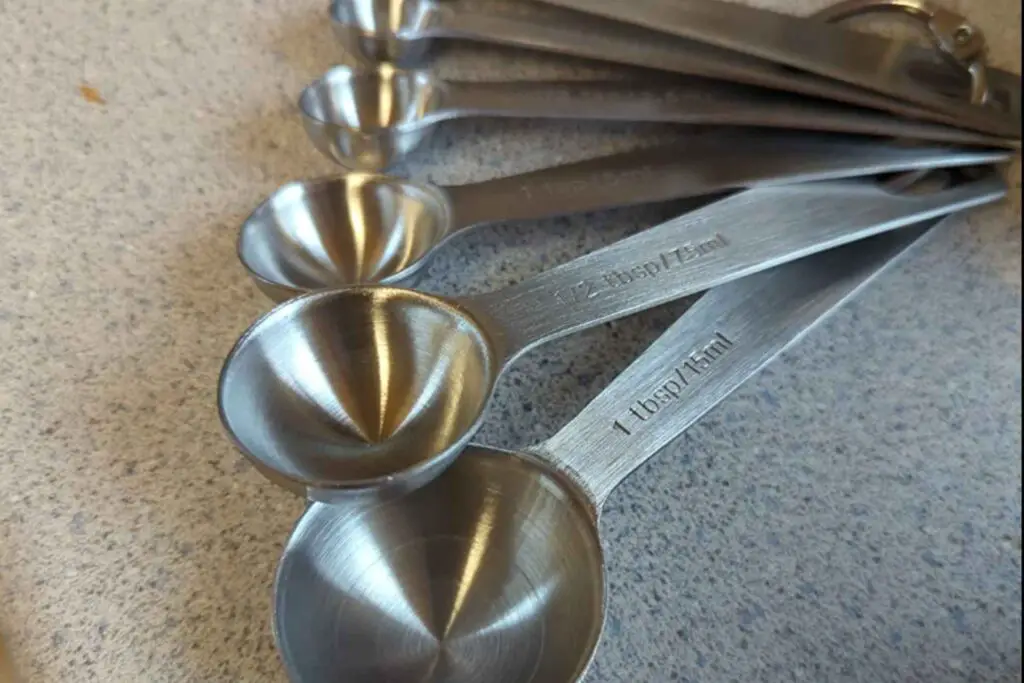 Being able to measure your food will help in the long run. I also learn if you are following a recipe, best to follow it exactly to get an idea of how that recipe tastes like and adjust accordingly if needed.
Doing this also can help you to count your calories and make sure you are on track to lose weight!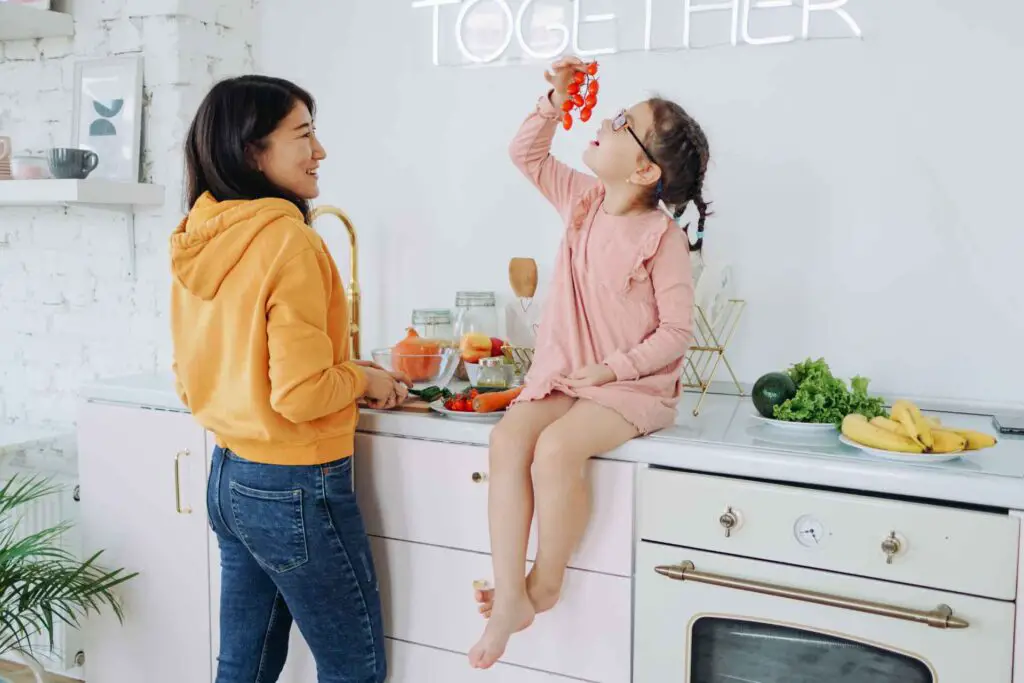 5. Organize Your Cooking Strategy
It does help to do healthy meal plan for busy moms with organizing your cooking strategy. By determining the items you want to cook in advance, you can save time and budget to prepare your breakfast, lunch, or/and dinner.
Designing meal planner for busy moms can be a breeze once you know which meal you want to give more effort to.
For me, since I am working shifts, I will focus on what meal I need to prepare to eat during work as finding a well-balanced nutritious meal will be quite difficult for me, and eating food aka snacks from the vending machines in a long-term does not benefit my health and body at all.
On my off day, I like to prepare my breakfast fresh. I like to do Mediterranean smoothies and overnight oats during breakfast. My family lunch and dinner would be the same meal that I have prepared in advance.
Coffee lovers? You might like my high-protein tiramisu oatmeal for a healthy breakfast!
Once you define your cooking strategy meal planner for busy moms, you will need then to consider your cooking methods. You need to be mindful of the ingredients that can add hidden calories to your daily meal such as condiments, dressings, cooking oils, alcohol, and sweet beverages. (i.e., sports drinks, soda, and juices).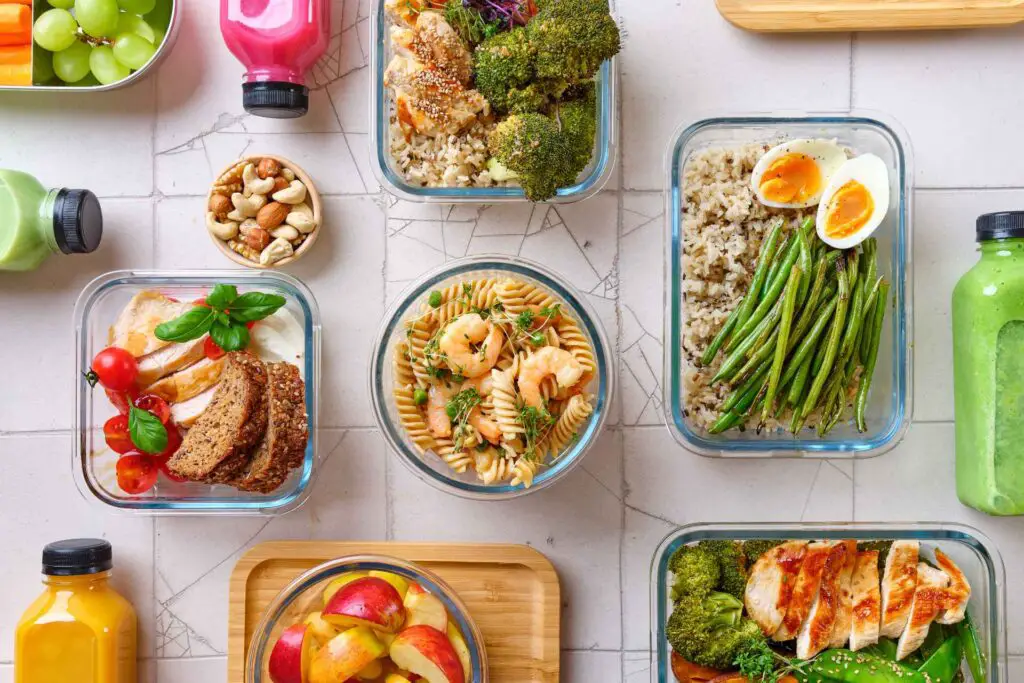 6. Identifying What You Need to Cook in Advance
My busy mom healthy meal planner consists of years of collecting and experimenting with healthy recipes that I find in cookbooks, YouTube, magazines, and online searches.
You can write or print out a copy of your busy mom weekly meal plan, and circle which item you need to cook ahead of time. For example, I want to have grilled chicken for lunches and dinners, so I need to prepare a bunch of chicken in advance.
The same goes for other macros of your choosing to build your plate of well-balanced nutritious food. Preparing them in bulk can help to accommodate meal planner for busy moms. The more meals you find that you can prepare in bulk ahead of time, the simpler your meal preparation will be!
Get your FREE printable meal planner with grocery list to do meal planner for busy moms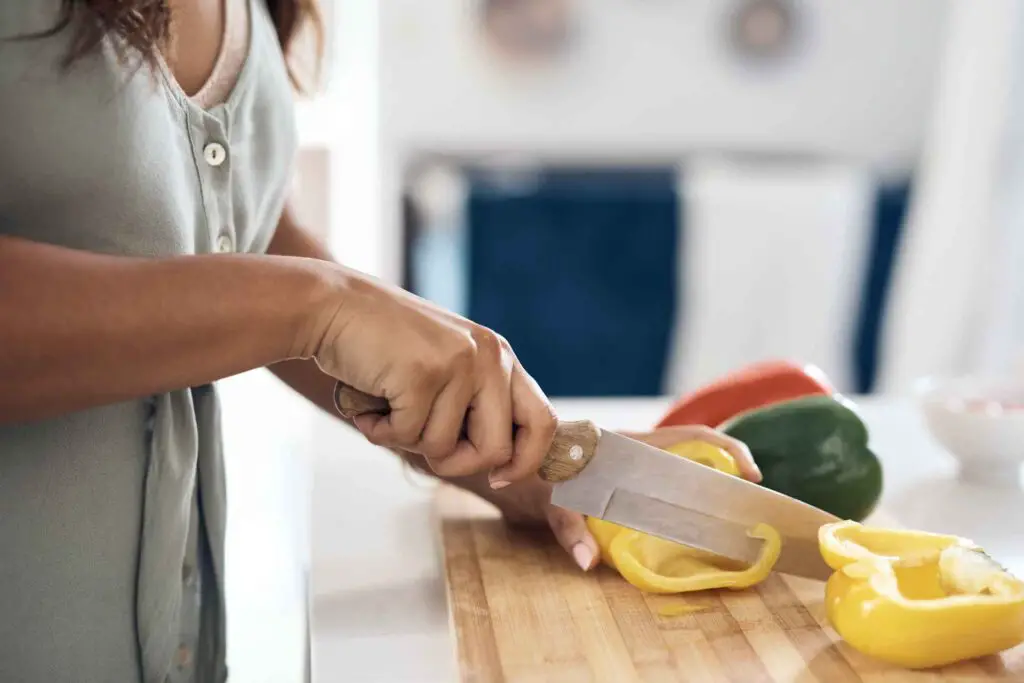 7. Stage Your Ingredients
When you know which meals you want to prepare in advance, you then decide whether you want to prepare your meals in advance for a week, every three days, alternate days, or daily really it is entirely up to you.
Weekly meal planner for working moms can become effortless by staging your ingredients ahead of time.
Staging ingredients means prewashing and chopping your veggies so they are set and ready to go. For example, I like to portion out my ingredients to make my Mediterranean diet smoothies so that I just dump a baggie into a blender. Less than 5 minutes to fuel my morning day!
Staging ingredients also means cooking your proteins in large batches and having them ready in a storage container for easy access when it is time to put a meal together can help you stick to a weekly meal planner for working moms.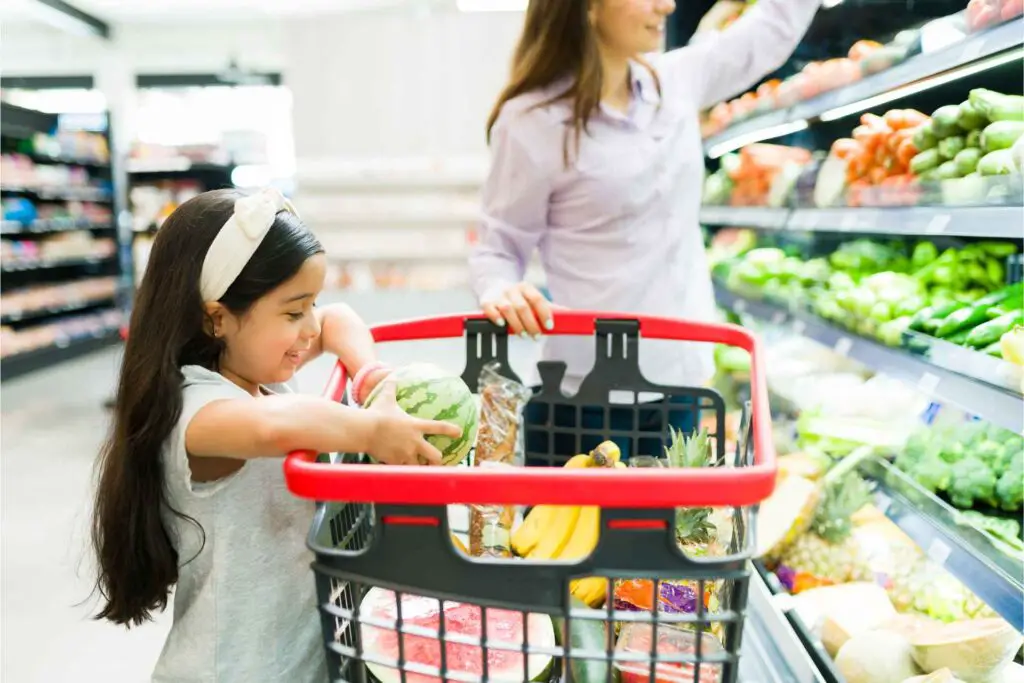 8. Try Groceries Service
Often you will face hindrances when making meal planner for busy moms due to your busy schedule. Lucky for us busy working moms there are a lot of companies offering groceries service to help us save time and money.
Here are some amazing groceries services that you can try:
9. Build Your Plate
I am a firm believer that food is medicine. By being aware and mindful of what you eat, you can reduce risks of getting obesity, and metabolic diseases such as diabetes, hypertension, and even cancer.
Teaching your family especially your kids to eat what is right for their bodies not only will help them but you. Often, I heard that eating healthily is expensive, but believe me, being sick is more pricier.
Hence the very reason why easy menu planning busy moms is to build a well-balanced nutritious meal. What I mean by this is your everyday meal plate should have complete macros.
What are macros? Macro is short for macronutrients. They are carbohydrates, protein, and healthy fats which are the three groups of nutrients that our bodies need to support growth, energy, and development.
If you are just embarking on a healthy lifestyle or want to lose weight, being aware and tracking your macros besides doing intermittent fasting does help me and other women that I have coached tremendously.
This is what I will suggest and highly recommend for you and your family to put on your plate. 1/2 plate vege and/or fruits, 1/4 lean protein, and 1/4 carbs. You can refer to the picture down below on how to build your meal plate.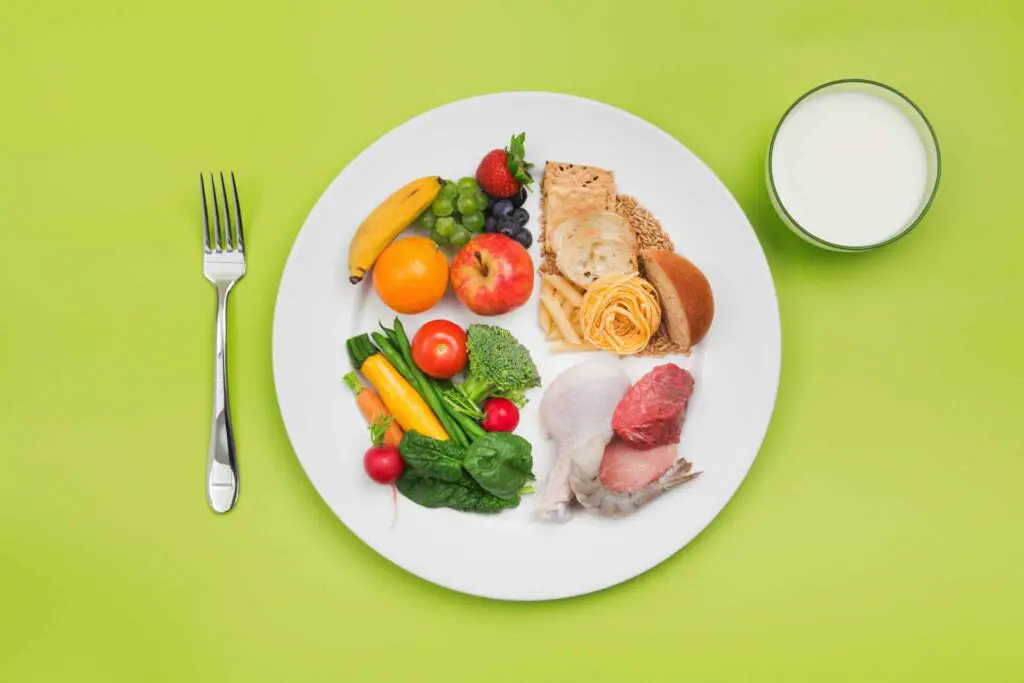 FAQs On Meal Planner For Busy Moms
How Do You Meal Prep With A Busy Life?
You can do meal prep with a busy life with these tips:
Planning your menu a week in advance
Build your meal plate
Decide on your macros portions
Mix and match recipes
Staging your ingredients
Batch cook meals
Find your pantry staples
Buy pre-made entrees
Don't forget about snacks
How Do Working Moms Fix Dinner?
9 Tips for working moms able to fix dinner every night:
Plan your meal advance for a week
Staging ingredients with meal prep
Keep a well-stocked kitchen
Cook once, eat all week
Avoid monday to friday dinnertime scramble
Make friends with the freezer
Repurpose your leftovers
Go high-tech
Multitask your oven.
How Do Moms Set Up Meals?
Moms can set up meals with these 5 steps:
Planning your meal ahead of time and set how many unique meals you want each week.
Choose your meals
Organize your meal calender for new moms by placing your meals in the weeks that you want them.
Plan your grocery lists.
Batch cook
How Do I Plan A Busy Week Meal?
You can plan a busy week meal with these steps:
Choose your healthy and delicious recipes
Decide how many portions you need to meal prep
Staging your staples ingredients in advance
Pick your meal plan day
Double or triple your recipes
Repurpose leftovers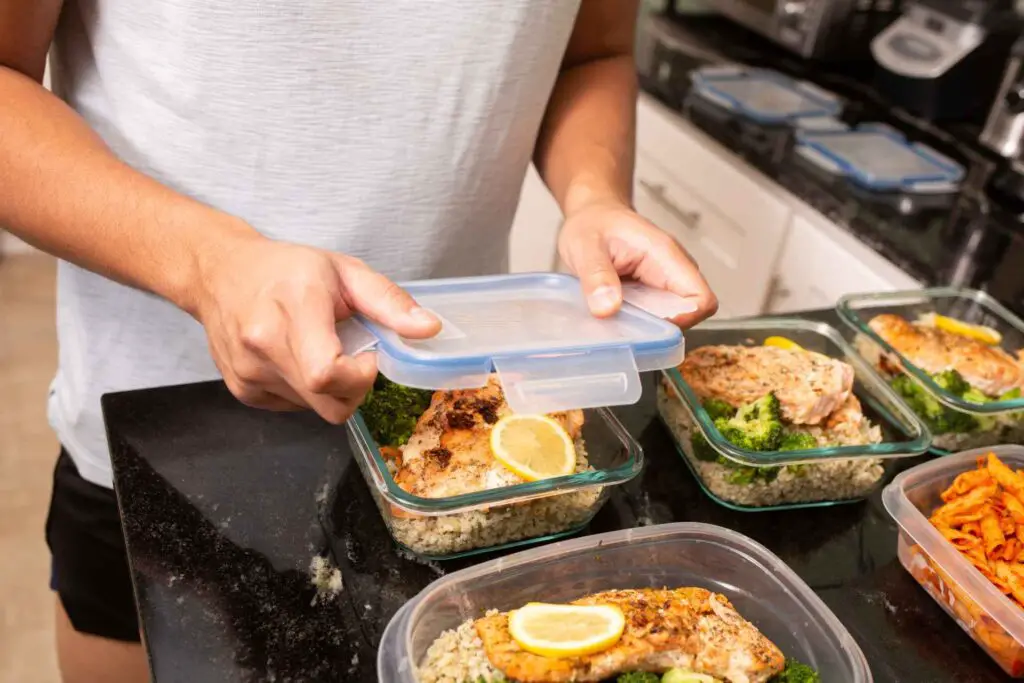 How Do I Meal Prep Without Getting Bored?
You can do meal prep without getting bored with these steps:
Using same ingredients in different ways
Adding color to your meal prep
Do not overcook your food
Your freezer is your best friend
Try one new recipe every week
Switch up your vegetables and fruits
Try a new protein
Spice up your meals.
What Foods Are Healthy For Busy People?
Healthy foods for busy people that I highly recommend especially for those who always on the go is to have healthy snacks like apple slices with almond butter, pretzels with hummus, greek yogurt, and air-popped popcorn. To not gain weight, it is best to limit processed snacks, like chips and crackers, and best to store cut-up fruits and vegetables in the fridge or keep healthy snacks at the office cooler or inside your car.
How Do I Manage My Full Time Working Mom?
You can manage as a full-time working mom with these tips:
Letting go of the mom guilt
Finding time-saving hacks
Look for a childcare provider that you trust
Talk to your superiors
Involve your partner
Ask for help, you are not alone
Reduce distractions
Create memorable family activities
Avoid trying to do it all
How Do I Balance My Work Mom Life?
You can balance your work-mom life with these tips:
Staying positive
Women empowerment
Disconnect with negativity
Get help
Order online
Make choices
Planning in advance
Schedule play dates
How Do I Start A Family Meal Plan?
You can start a family meal plan by writing lists of the foods that your family likes to eat and keeping them taped inside the kitchen cabinet or in front of the fridge. If you try a new recipe and your family enjoyed them, add it to the list. Make enough menus for about a two-week cycle and plan for breakfast, lunch, dinner, snacks, or mini-meals per day accordingly to your family preferences.
How Do I Make A Family Meal Planner?
You can make a family meal planner with these simple steps:
Involved your family in meal planning
Consult the calendar
Meal planning in advance
Make grocery list
Meal prep
Cook in batch
The freezer is your friends
Repurpose your leftovers
How Do I Make A 7 Day Meal Plan?
You can make a 7-day meal plan with these tips:
Use what you already have
Meal planning in advance
Write down recipes to try
Manage your time
Repurpose your leftovers
Make a grocery list
Build your shopping list as you go
Buy a mix of fresh, frozen, and self-stable items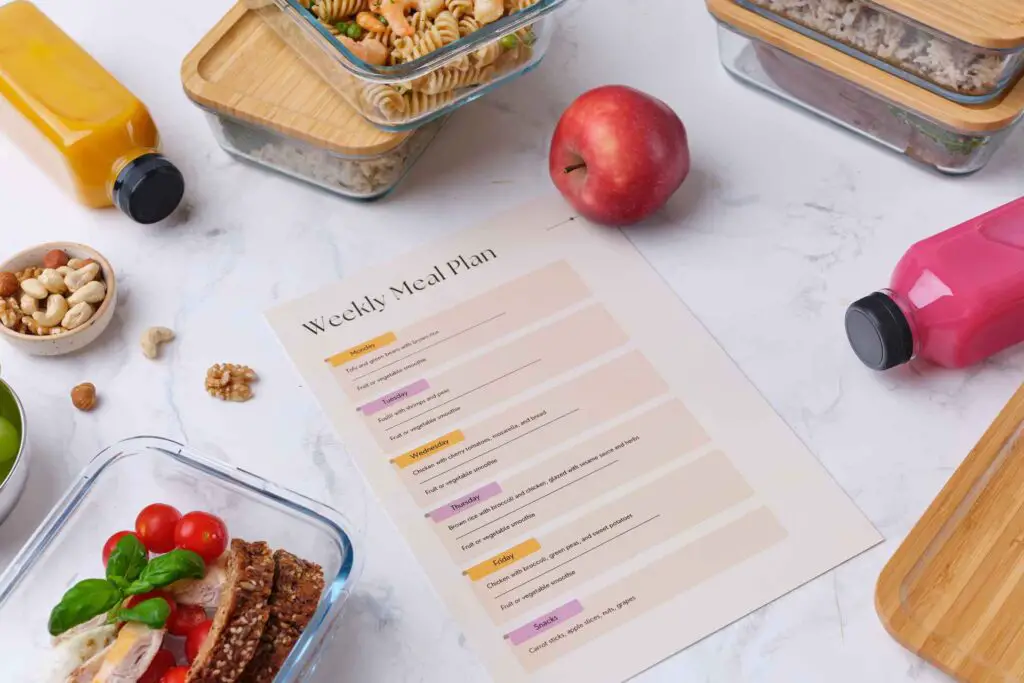 I hope this article helps you to start meal planner for busy moms effortless and with grace. I know, you might feel overwhelmed with all the information you get from this article. But, let me reassure you that I know you can do this.
The best to do one step at a time. The time that you spend reading this article showed me that you are ready to change and empowered your life for better health both you and your family. I am rooting for you.
If you find this article beneficial, I do hope you will share this article with your family and friends. Let me know your progress in the comment section below. All the best!
Related Posts On Meal Planner For Busy Moms
The Ultimate Guide – Weight Loss For Busy Moms
Crescendo Fasting – Intermittent Fasting For Women Weight Loss
Guide For Intermittent Fasting For Women Over 40
Intermittent Fasting For Night Shift